Modern and more durable kitchen
Premium stainless steel design
Give your kitchen a professional and modern look and enjoy better utility. The oven frame is made of stainless steel and features a flat, narrow bezel, making it look elegant and distinguished. Plus, its smooth, solid metal edges help it fit seamlessly and provide added durability.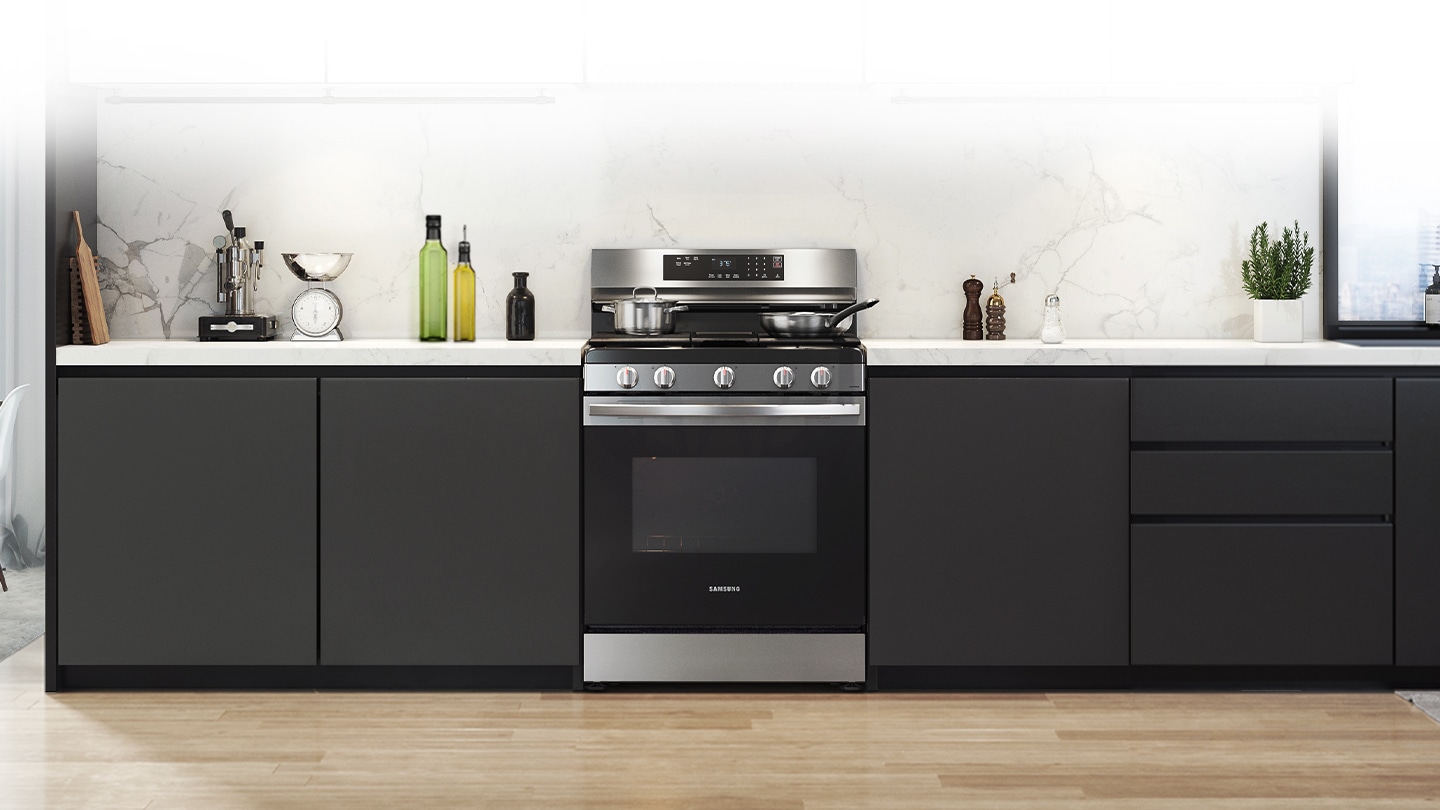 More precise control, more powerful heat
18,000 BTU double burner
Cook everything faster and with greater precision. The 18,000 BTU dual burner provides powerful heat and precise control with two independent heating elements. You can turn the power up to high to sear a steak, bring water to a boil, and cook faster. Or you can turn down the heat and cook over low heat.
Greater ease of use and space efficiency
Flexible Cooktop - Edge to Edge Grates
Enjoy greater ease of use and style with edge-to-edge grilles that minimize unused space. The larger cooking area accommodates much larger meals, and you can use a greater variety of cookware. Being made of cast iron with a matte finish, it also has a modern look but is still very strong.
Longer heat, more even cooking
Integrated iron
Cook your meals quickly and evenly with a built-in heavy-duty griddle. Its wide, completely flat surface gets very hot and maintains a constant heat longer, making it ideal for grilling, browning and frying various foods or large meals. Plus, its cast iron finish is highly durable.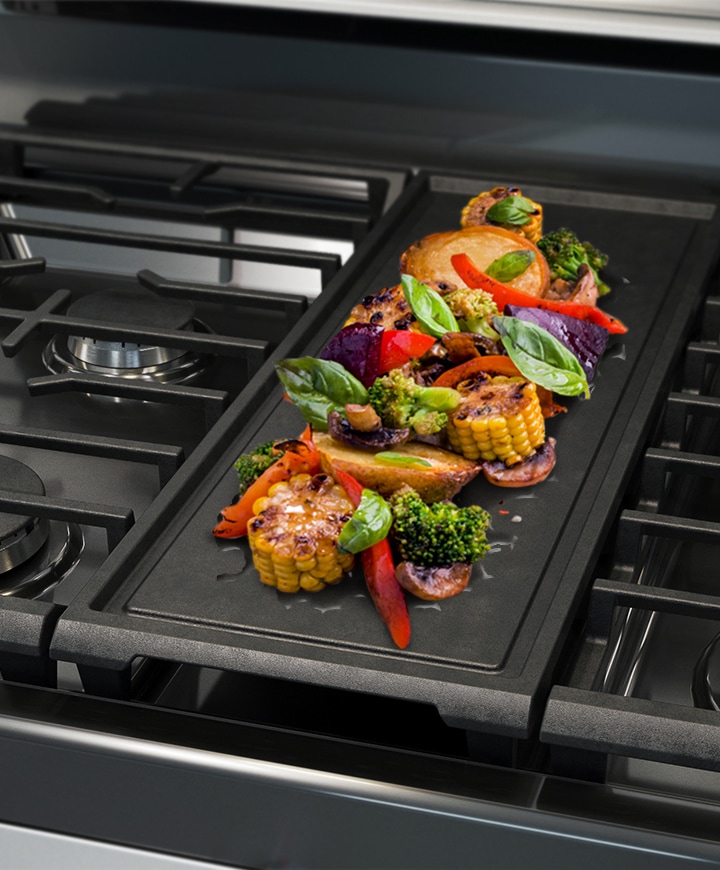 Cook much more in a bigger oven
Large capacity oven (6.0 cu ft)
Make preparations in greater quantity or size thanks to an oven that has a huge capacity of 6.0 cubic feet. Expand the possibilities of making homemade meals. You can prepare multiple dishes at once, like vegetables, cakes, or casseroles, or easily cook large meals, like a large roast chicken or turkey for the holidays (with all the side dishes).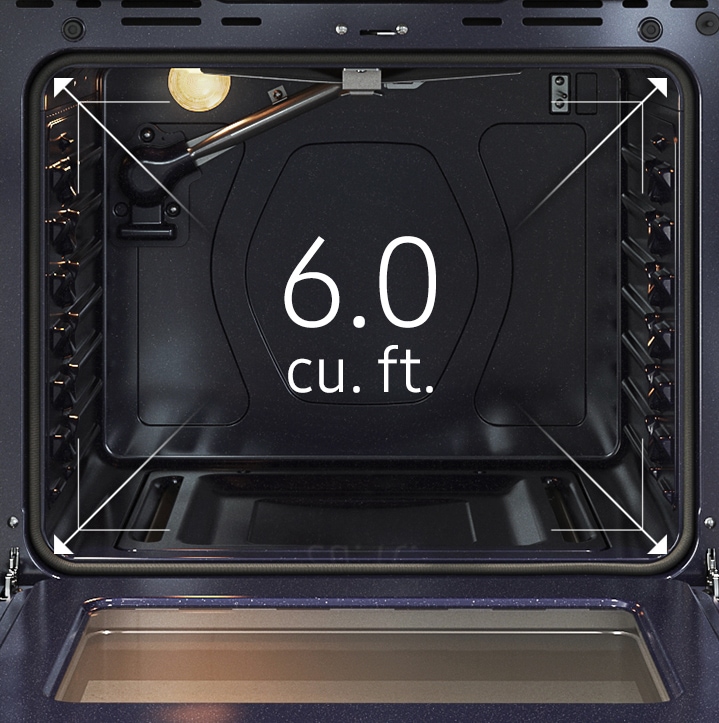 Cook simply, entertainingly and effortlessly
Voice control and wifi
Make your culinary experience simpler and more joyful. The oven is Wi-Fi enabled so you can easily control its functions using a voice assistant *, such as Samsung Bixby **. Additionally, SmartThings Cooking *** offers recipes ****, meal plans, a guided culinary experience *****, and effortless shopping ******.
A perfect stress-free culinary experience
SmartThings Cooking
Make your culinary experience more entertaining. SmartThings Cooking saves time and minimizes the burden of cooking. Understanding your needs, he recommends personalized recipes. It also generates a weekly meal plan, allows for hassle-free grocery shopping, and offers an interactive experience.
Total brightness
Fingerprint resistant
Fingerprint resistance for a beautiful finish every day.
Manuals

Recommended Products.
Product title
Vendor
$19.99 | $24.99
Product title
Vendor
$19.99 | $24.99
Product title
Vendor
$19.99 | $24.99
Product title
Vendor
$19.99 | $24.99